What is Information Technology Training Courses?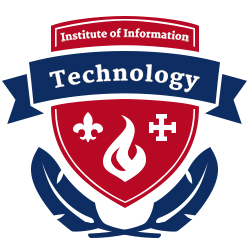 Information technology is the use of computers to store, retrieve, transmit, and manipulate data or information. It refers to anything related to computing technology, such as cyber security, hacking programs, computer security, networking, computer repairs, hardware, software, the Internet, or the people that work with these technologies. Many companies now have IT departments for managing the computers, networks, and other technical areas of their businesses. IT jobs include computer programming, network administration, computer engineering, Web development, technical support, and many other related occupations. Since we live in the "information age," information technology has become a part of our everyday lives.
Hacking Certification
PMI Certification Courses
Adobe Certification Courses
ITIL Certification Courses
Cloud Certification Courses
Salesforce Certification Courses
Testing Information
The certification exams can even be taken here, as Institute of Information Technology is an Authorized Pearson VUE Testing Center. We can be reached at 718.707-9301.