Best Courses CISCO CCNP Data Center CISCO Classroom Training Classes Near Me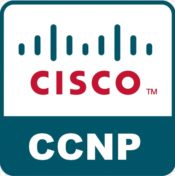 Prove your skills with Data Center networking solutions. Achieving CCNP Data Center certification proves your skills with data center solutions. To earn CCNP Data Center certification, you pass two exams: one that covers core data center technologies and one data center concentration exam of your choice, so you can customize your certification to your technical area of focus.
These classes may be customized with your own dates, times and location. Institute of Information Technology instructors can teach your team at our location or at yours.
We are trying to become the World's #1 Institute.
Our cisco instructor is one of only 511 triple cisco CCIE certified people in the world (that's fewer than one person in 14 million). Come learn from the best!
CISCO CCNP Data Center Networking Academy Training Classes
TESTING INFORMATION
The certification exams can even be taken here, as Institute of Information Technology is an Authorized Pearson VUE Testing Center. We can be reached at 718.707-9301.