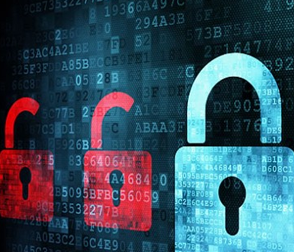 Description
Schedule
What You'll Learn
Outline
Prerequisites
Income Expectations
Next Step
Tuition Fee
Exam
Classes Cyber Security Boot Camp Training Courses
If you are ready for a career as an entry-level Information Technology (IT) professional or computer service technician, CompTIA A+ certification is your first step towards a fulfilling IT career in cloud computing, networking, mobility, security or systems administration.
CompTIA A+ certified professionals are proven problem solvers. They support today's core technologies from security to cloud to data management and more. CompTIA A+ is the industry standard for launching IT careers into today's digital world.
CompTIA A+ is the only industry recognized credential with performance-based items to prove pros can think on their feet to perform critical IT support tasks in the moment. It is trusted by employers around the world to identify the go-to person in end point management & technical support roles. CompTIA A+ is regularly re-invented by IT experts to ensure that it validates core skills and abilities demanded in the workplace.
CompTIA A+ Exam Codes 220-1001 & 220-1002 (Core 1 & Core 2). The new CompTIA A+ Core Series covers expanded content on these growing parts of the IT support role including an expansion of baseline security topics and a different approach in defining competency in operational procedures.
The Certified Ethical Hacker program is the most desired information security training program any information security professional will ever want to be in. To master the hacking technologies, you will need to become one, but an ethical one! The accredited course provides the advanced hacking tools and techniques used by hackers and information security professionals alike to break into an organization. As we put it, "To beat a hacker, you need to think like a hacker"
This course will immerse you into the Hacker Mindset so that you will be able to defend against future attacks. The security mindset in any organization must not be limited to the silos of a certain vendor, technologies or pieces of equipment.
This ethical hacking course puts you in the driver's seat of a hands-on environment with a systematic process. Here, you will be exposed to an entirely different way of achieving optimal information security posture in their organization; by hacking it! You will scan, test, hack and secure your own systems. You will be taught the five phases of ethical hacking and the ways to approach your target and succeed at breaking in every time! The five phases include Reconnaissance, Gaining Access, Enumeration, Maintaining Access, and covering your tracks.
The Most Comprehensive Ethical Hacking Course in the World
This is the worlds most advanced certified ethical hacking course with 20 of the most current security domains any individual will ever want to know when they are planning to beef up the information security posture of their organization. In 20 comprehensive modules, the course covers 340 attack technologies, commonly used by hackers.
About the Program
Our security experts have designed over 140 labs which mimic real time scenarios in the course to help you "live" through an attack as if it were real and provide you with access to over 2200 commonly used hacking tools to immerse you into the hacker world.
As "a picture tells a thousand words", our developers have all this and more for you in over 1685 graphically rich, specially designed slides to help you grasp complex security concepts in depth which will be presented to you in a 5 day hands on class by our Certified EC-Council Instructor.
The goal of this course is to help you master an ethical hacking methodology that can be used in a penetration testing or ethical hacking situation. You walk out the door with ethical hacking skills that are highly in demand, as well as the internationally recognized Certified Ethical Hacker certification! This course prepares you for EC-Council Certified Ethical Hacker exam 312-50.
The purpose of the CSCU training program is to provide individuals with the necessary knowledge and skills to protect their information assets. This class will immerse students into an interactive environment where they will acquire a fundamental understanding of various computer and network security threats such as identity theft, credit card fraud, online banking phishing scams, virus and backdoors, emails hoaxes, sex offenders lurking online, loss of confidential information, hacking attacks and social engineering. More importantly, the skills learned from the class helps students take the necessary steps to mitigate their security exposure.
About the Program
This course prepares an individual to sit for CSCU exam 112-12 This certification is an excellent complement to educational offerings in the domain of security and networking.
Educational institutions can provide greater value to students by providing them not only with one of the most updated courses available today, but also a certification that empowers students in the corporate world.
Call us to customize this class with your own dates, times and location. Institute of Information Technology instructors can teach your team at our location or at yours.
SCHEDULE DATES
Cyber Security Bootcamp
5 Hours a Day 4 Days a Week
10/01/2018 11/05/2018
$7,500.00
Cyber Security Bootcamp
5 Hours a Day 4 Days a Week
11/13/2018 12/18/2018
$7,500.00
Cyber Security Bootcamp
5 Hours a Day 5 Days a Week
01/07/2019 01/29/2019
$7,500.00
Cyber Security Bootcamp
5 Hours a Day 5 Days a Week
02/01/2019 02/25/2019
$7,500.00
Cyber Security Bootcamp
5 Hours a Day 5 Days a Week
10/01/2018 11/07/2018
$7,500.00
Cyber Security Bootcamp
5 Hours a Day 5 Days a Week
03/01/2019 03/22/2019
$7,500.00
Cyber Security Bootcamp

5 Hours a Day 5 Days a Week

(GTR)

10/01/2019

11/05/2018

$7,500.00

Cyber Security Bootcamp

5 Hours a Day 5 Days a Week

(GTR)

11/13/2018

12/18/2018

$7,500.00

Cyber Security Bootcamp

5 Hours a Day 5 Days a Week

(GTR)

01/07/2019

01/29/2019

$7,500.00

Cyber Security Bootcamp

5 Hours a Day 5 Days a Week

02/01/2019

02/25/2019

$7,500.00

Cyber Security Bootcamp

5 Hours a Day 5 Days a Week

(GTR)

03/01/2019

03/22/2019

$7,500.00
Cyber Security Boot Camp Objective
CompTIA A+ 220-1001
CompTIA A+ 220-1002
CERTIFIED ETHICAL HACKER C| EH
Certified Secure Computer User C| SCU
Cyber Security Boot Camp Training Courses
CompTIA A+ 220-1001, 220-1002 Certification Prep
Personal Computer Components
Storage Devices
Mobile Digital Devices
Connection Interfaces

Operating System Fundamentals
PC and Mobile Operating Systems
PC Operating System Tools and Utilities

Networking and Security Fundamentals
Network Types
Network Components
Common Network Services
Cloud Concepts
Security Fundamentals

Safety and Operational Procedures
Basic Maintenance Tools and Techniques
Personal and Electrical Safety
Environmental Safety and Materials Handling
Professionalism and Communication
Organizational Policies and Procedures
Troubleshooting Theory

Supporting Display Devices
Install Display Devices
Configure Display Devices
Troubleshoot Video and Display Devices

Installing and Configuring Peripheral Components
Install and Configure Input Devices
Install and Configure Output Devices
Install and Configure Input/ Output Devices
Install and Configure Expansion Cards

Managing System Components
Identify Motherboard Components and Features
Install and Configure CPUs and Cooling Systems
Install Power Supplies
Troubleshoot System Components

Managing Data Storage
Identify RAM Types and Features
Troubleshoot RAM Issues
Install and Configure Storage Devices
Configure the System Firmware
Troubleshoot Hard Drives and RAID Arrays

Installing and Configuring Microsoft Windows
Implement Client-Side Virtualization
Install Microsoft Windows
Use Microsoft Windows
Configure Microsoft Windows
Upgrade Microsoft Windows

Optimizing and Maintaining Microsoft Windows
Optimize Microsoft Windows
Back Up and Restore System Data
Perform Disk Maintenance
Update Software

Working With Other Operating Systems
The OS X Operating System
The Linux Operating System

Customized Client Environments
Types of Common Business Clients
Custom Client Environments

Networking Technologies
TCP/IP Properties and Characteristics
TCP/IP
Internet Connections
Ports and Protocols
Networking Tools

Installing and Configuring Networking Capabilities
Configure Basic Windows Networking
Configure Network Perimeters
Using Windows Networking Features
Install and Configure SOHO Networks

Supporting Mobile Digital Devices
Install and Configure Exterior Laptop Components
Install and Configure Interior Laptop Components
Other Mobile Devices
Mobile Device Accessories and Ports
Mobile Device Connectivity
Mobile Device Synchronization
Troubleshoot Mobile Device Hardware

Supporting Printers and Multifunction Devices
Printer and Multifunction Technologies
Install and Configure Printers
Maintain Printers
Troubleshoot Printers

Security Threats, Vulnerabilities, and Controls
Common Security Threats and Vulnerabilities
General Security Controls
Mobile Security Controls
Data Destruction and Disposal Methods

Implementing Security Controls
Secure Operating Systems
Secure Workstations
Secure SOHO Networks
Secure Mobile Devices

Troubleshooting System-Wide Issues
Troubleshoot PC Operating Systems
Troubleshoot Mobile Device Operating Systems and Applications
Troubleshoot Wired and Wireless Networks
Troubleshoot Common Security Issues

Certified Ethical Hacker Certification Prep
Key issues plaguing the information security world, incident management process, and penetration testing
Various types of footprinting, footprinting tools, and countermeasures.
Network scanning techniques and scanning countermeasures
Enumeration techniques and enumeration countermeasures.
System hacking methodology, steganography, steganalysis attacks, and covering tracks.
Different types of Trojans, Trojan analysis, and Trojan countermeasures.
Working of viruses, virus analysis, computer worms, malware analysis procedure, and countermeasures.
Packet sniffing techniques and how to defend against sniffing.
Social Engineering techniques, identify theft, and social engineering countermeasures.
DoS/DDoS Attack techniques, botnets, DDoS attack tools, and Dos/DDoS/countermeasures
Session jijacking techniques and countermeasures
Different types of webserver attacks, attack methodology, and countermeasures.
Different types of web application attacks, web application hacking methodology, and countermeasures.
SQL injection attacks and injection detection tools
Wireless Encryption, wireless hacking methodology, wireless hacking tools, and wi-fi security tools.
Mobile platform attack vector, android vulnerabilities, jail braking iOS, windows phone 8 vulenerabilities, mobile security guidelines, and tools
Firewall, IDS and honeypot evasion techniques, evasion tools, and countermeasures.
Various cloud computing concepts, threats, attacks, and security techniques and tools.
Different types of cryptolgraphy ciphers, public key infrastructure (PKI) cryptography attacks, and cryptanalysis tools
Various types of penetration testing, security audit, vulnerability assessment, and penetration testing roadmap.

Certified Secure Computer User (CSCU) Certification Prep
Foundations of Security
Securing Operating Systems
Protecting Systems Using Antiviruses
Data Encryption
Data Backup and Disaster Recovery
Internet Security
Securing Network Connections
Securing Online Transactions
Securing Email Communications
Social Engineering and Identity Theft
Security on Social Networking Sites
Information Security and Legal Compliance
Securing Mobile Devices

Entrance Requirements:
Students taking this course should have the following skills: end-user skills with Windows-based personal computers, including the ability to: browse and search for information on the Internet; start up, shut down, and log on to a computer and network; run programs; and move, copy, delete, and rename files in Windows Explorer. Students should also have basic knowledge of computing concepts, including the difference between hardware and software; the functions of software components, such as the operating system, applications, and file systems; and the function of a computer network. High School Diploma/GED
Cyber Security Boot Camp Program
This course is designed for individuals who have basic computer user skills and who are interested in obtaining a job as an entry-level IT technician.
HS Diploma/GED
Cyber Security Boot Camp Training Classes
Income Expectation
$111,200/yr
The average salary for a Cybersecurity Certified Employee is $111,200 in New York City. Salary estimates are provided by Cybersecurity .
Upon completion of this course, and the certifying exam(s), the student will be qualified to take a job as a
Cyber Security

Cyber Security Boot Camp Training Classes
Computer Hacking Forensic Investigator Certification C| HFI
Certified Network Defense Architect C| NDA
EC- Council Certified Incident Handler Program E| CIH
EC-COUNCIL DISASTER RECOVERY PROFESSIONAL E| DRP, E| CVT
Cyber Security Boot Camp Training Courses Classes
$7,500
Cyber Security Boot Camp Training Courses Classes
Exam Title CompTIA A+
Exam Code: 220-1001, 220-1002
Availability: The Institute of information Technology/ PearsonVUE / 220-1001, 220-1002
Exam Title: Certified Ethical Hacker v10 (ANSI)
Exam Code: 312-50 (ECC EXAM), 312-50 (VUE)
Number of Questions: 125
Exam Duration: 04 Hours
Availability: The Institute of information Technology/ PearsonVUE / ECCEXAM
5 days (9:00 – 5:00)
Number of Questions: 50
Passing Score: 70%
Test Duration: 2 Hours
Test Format: Multiple Choice
Test Delivery: EC-Council Exam Portal
CSCU (112-12) Exam