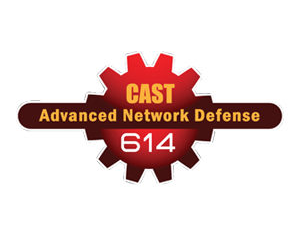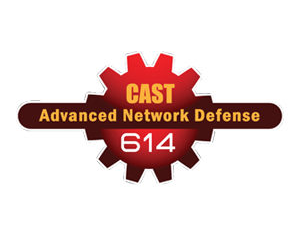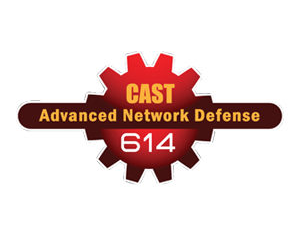 CAST 614 Course | Advanced Network Defense CAST 614 TRAINING | IT Security Class | Info Sec, Information Security Institute
iLearn Self-Paced Base package includes:
Instructor led training modules (1 year access)
Official e-courseware (1 year access)
iLabs access (6 Months Access)
Certificate of Completion for each course
Exam Voucher
Course Description
With this course you can be among the few who transcend the old idea of the hacker having all the fun, take pride being the defender, form an offensive mindset to skill-fully orchestrate robust and solid defenses and reinvent popular belief by beating the hacker at his own game.
You will be evaluating advanced "hacks" and methods of defense fortification bringing you closer to establishing perfect security by reviewing best practices and methodologies you can apply to secure environments, provide segmentation and isolation to reduce the effectiveness of the Advanced Persistent Threat.
The course will cover fundamental areas of fortifying your defense; you will discover methods of developing a secure baseline and how to "harden" your enterprise architectures from the most advanced attacks. Once a strategy for a fortified perimeter is defined the course moves on to defending against the sophisticated malware that is on the rise today and the importance of "live" memory analysis and real time monitoring.
Why CAST 614?
Executing a set of techniques that are critical to the protection of your entire enterprise against some of today's most advanced threats
Reviewing methods of system deployments in as secure a state as possible while supporting your daily business requirements
Applying necessary techniques required for malware identification throughout the enterprise even in the case of the malware not being detectable by any of your security controls
Staging Advanced Attacks to appreciate methods of correctly eliminating or mitigating risk to an acceptable level
Who is it For?
Firewall administrators, system architects, system administrators, windows admin or those responsible for or interested in:
Identifying security weaknesses in computer systems or networks
Exposing weaknesses for system's owners to fix breaches before being targets of compromise
Applying hacking and pen testing constructively to defend against various possible attacks
Analysing best practices in developing secure system and network configurations
Establishing a secure baseline in deploying machines in a protected state
Appreciating popular attack methods applied by hackers in order to fortify their systems
From practically any organization that handles important data would find this course beneficial, examples are:
Government agencies
Universities
Hospitality
Retail
Banking and Financial institutions
Brokerage and Trading firms
Insurance
Scientific institutions & research agencies
Telecommunication
Computer design firms
Consulting firms
Science and Engineering firms
Those involved with online related businesses & transactions Card related businesses
NOTE: This is definitely not a beginner's course; participants will be expected to possess the knowledge of attempting attacks against a variety of platforms and architectures under the supervision of an expert. Ideally, the student will be CEH, ECSA or hold equivalent industry experience.
Training Methods
iLearn Self-Paced Online Security Training
iLearn is EC Council's online, self-paced option which means that all of the same modules taught in the live course are recorded and presented in a streaming video format. A certification candidate can set their own learning pace by pausing the lectures and returning to their studies as their schedule permits!
This all-inclusive training program provides the benefits of classroom training at your own pace.
Base package includes:
Instructor-led, streaming video training modules – 1 year access
Official EC-Council e-courseware – 1 year access
iLabs, virtual lab platform – 6 months access
Certification Exam Voucher
Certificate of Attendance
Live, Online, Instructor-led
Training Includes:
Official Courseware
iLabs, Online Labs (6 Months Access)
Certification Exam Voucher
Client-Site
Training Includes:
Official Courseware
iLabs, Online Labs (6 Months Access)
Certification Exam Voucher
As an authorized CompTIA partner, Institute of Information Technology offers up-to-date CompTIA training and certification courses. A CompTIA certification is an international industry credential.
Institute of Information Technology is honored to be an authorized CISCO Network Academy Training Institute. CISCO is the worldwide leader in networking. CISCO has shaped the future of the internet by transforming how people connect, communicate and collaborate.
Institute of Information Technology has the honor of being an authorized EC-Council Accredited Training Center. EC-Council is the worldwide leader in Cyber Security course content. EC-Council has changed the future of the internet by transforming how people deal with and prevent cyberattack.