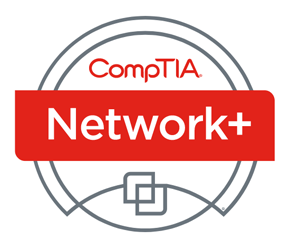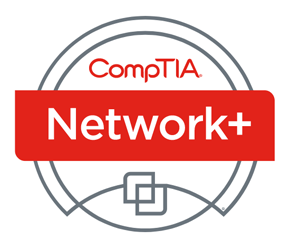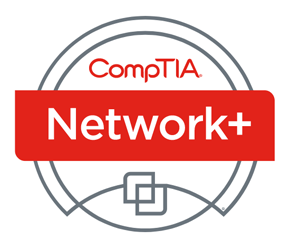 Security+ Certification
---
The CompTIA Security+ certification is the industry standard for computer support technicians. It shows competency as an IT professional. The certification, which is international and vendor-neutral, proves competency in installation, preventative maintenance, networking, security and troubleshooting and other areas in numerous technologies and operating systems from such vendors as Microsoft, Apple, Novell, EC-Council, Oracle, and some of the Linux variations.
Do you want to achieve CompTIA Security+ certification?
The CompTIA Security+ Certification is a vendor- neutral credential.The CompTIA Security+ exam is an internationally recognized validation of foundation-level security skills and knowledge, and is used by organizations and security professionals around the globe.
The CompTIA Security+ exam will certify that the successful candidate has the knowledge and skills required to identify risk, to participate in risk mitigation activities, and to provide infrastructure, application, information, and operational security. In addition, the successful candidate will apply security controls to maintain confidentiality, integrity, and availability, identify appropriate technologies and products, troubleshoot security events and incidents, and operate with an awareness of applicable policies, laws, and regulations.
The CompTIA Security+ Certification is intended for an IT security professional who has: a minimum of 2 years experience in IT administration with a focus on security, day-to-day technical in formation security experience, broad knowledge of security concerns and implementation including those in the domain list below.
The table below lists the domain areas measured by this examination and the approximate extent to which they are represented in the examination:
| | |
| --- | --- |
| Domain | |
| 1.0 Network Security | 20% |
| 2.0 Compliance and Operational Security | 18% |
| 3.0 Threats and Vulnerabilities< | 20% |
| 4.0 Application, Data and Host Security | 15% |
| Total | 100% |
Course Description:
CompTIA Security+ Class
CompTIA Security+ (Exam SY0-401) is the primary course you will need to take if your job responsibilities include securing network services, devices, and traffic in your organization. You can also take this course to prepare for the CompTIA Security+ certification examination. In this course, you will build on your knowledge of and professional experience with security fundamentals, networks, and organizational security as you acquire the specific skills required to implement basic security services on any type of computer network. This course can benefit you in two ways. If you intend to pass the CompTIA Security+ (Exam SY0-401) certification examination, this course can be a significant part of your preparation. But certification is not the only key to professional success in the field of computer security. Today's job market demands individuals with demonstrable skills, and the information and activities in this course can help you build your computer security skill set so that you can confidently perform your duties in any security-related role.
Intended:
This course is targeted toward the information technology (IT) professional who has networking and administrative skills in Windows-based Transmission Control Protocol/Internet Protocol (TCP/IP) networks; familiarity with other operating systems, such as Mac OS X, Unix, or Linux; and who wants to further a career in IT by acquiring foundational knowledge of security s; who is preparing for the CompTIA Security+ certification examination; or is using Security+ as the foundation for advanced security certifications or career roles.
Course Objectives:
Identify the fundamental concepts of computer security.
Identify security threats and vulnerabilities.
Manage data, application, and host security.
Implement network security.
Identify and implement access control and account management security measures.
Manage certificates.
Identify and implement compliance and operational security measures.
Manage risk.
Troubleshoot and manage security incidents.
Plan for business continuity and disaster recovery.
You will install, upgrade, repair, configure, optimize, troubleshoot, and perform preventative maintenance on basic personal computer hardware and operating systems.
Identify the components of standard desktop personal computers.
Identify fundamental components and functions of personal computer operating systems.
Identify best practices followed by professional personal computer technicians.
Install and configure computer components.
Install and configure system components.
Maintain and troubleshoot peripheral components.
Troubleshoot system components.
Install and configure operating systems.
Maintain and troubleshoot installations of Microsoft Windows.
Identify network technologies.
Install and manage network connections.
Support laptops and portable computing devices.
Support printers and scanners.
Identify personal computer security concepts.
Support personal computer security.
Course Outline: CompTIA Security+ Certification
Security Fundamentals
The Information Security Cycle
Information Security Controls
Authentication Methods
Cryptography Fundamentals
Security Policy Fundamentals
Identifying Security Threats and Vulnerabilities
Social Engineering
Malware
Software-Based Threats
Network-Based Threats
Wireless Threats and Vulnerabilities
Physical Threats and Vulnerabilities
Managing Data, Application, and Host Security
Manage Data Security
Manage Application Security
Manage Device and Host Security
Manage Mobile Security
Implementing Network Security
Configure Security Parameters on Network Devices and Technologies
Network Design Elements and Components
Implement Networking Protocols and Services
Apply Secure Network Administration Principles
Secure Wireless Traffic
Implementing Access Control, Authentication, and Account Management
Access Control and Authentication Services
Implement Account Management Security Controls
Managing Certificates
Install a CA Hierarchy
Enroll Certificates
Secure Network Traffic by Using Certificates
Renew Certificates
Back Up and Restore Certificates and Private Keys
Revoke Certificates
Implementing Compliance and Operational Security
Physical Security
Legal Compliance
Security Awareness and Training
Integrate Systems and Data with Third Parties
Risk Management
Risk Analysis
Implement Vulnerability Assessment Tools and Techniques
Scan for Vulnerabilities
Mitigation and Deterrent Techniques
Troubleshooting and Managing Security Incidents
Respond to Security Incidents
Recover from a Security Incident
Business Continuity and Disaster Recovery Planning
Business Continuity
Plan for Disaster Recovery
Execute DRPs and Procedures
Entrance Requirements:
Associate/Bachelors of other than computer field:
Computer related experience or one or two classes for computer basics in college
H.S. Diploma plus one year of experience in computer Industry.
SCHEDULE DATES
CompTIA Security+
5 Hours a Day 5 Days a Week
10/01/2018 10/11/2018
$2,000.00
CompTIA Security+
5 Hours a Day 5 Days a Week
12/03/2018 12/12/2018
$2,000.00
CompTIA Security+
5 Hours a Day 5 Days a Week
02/04/2019 02/13/2019
$2,000.00
CompTIA Security+

5 Hours a Day 5 Days a Week

Guaranteed

to Run (GTR)

10/01/2018

10/11/2018

$2,000.00

Enroll Now

CompTIA Security+

5 Hours a Day 5 Days a Week

Guaranteed

to Run (GTR)

12/03/2018

12/12/2018

$2,000.00

Enroll Now

CompTIA Security+

5 Hours a Day 5 Days a Week

Guaranteed

to Run (GTR)

02/04/2019

02/13/2019

$2,000.00

Enroll Now
As an authorized CompTIA partner, Institute of Information Technology offers up-to-date CompTIA training and certification courses. A CompTIA certification is an international industry credential.
Institute of Information Technology is honored to be an authorized CISCO Network Academy Training Institute. CISCO is the worldwide leader in networking. CISCO has shaped the future of the internet by transforming how people connect, communicate and collaborate.
Institute of Information Technology has the honor of being an authorized EC-Council Accredited Training Center. EC-Council is the worldwide leader in Cyber Security course content. EC-Council has changed the future of the internet by transforming how people deal with and prevent cyberattack.